Our Customer Reviews
See what others have to say about our work! Ridgeline Roofing & Designs is proud to share these reviews from our happy customers. If you are searching for the best roofing services for your home or business in the Montgomery County area, please reach out today to schedule a free consultation and estimate.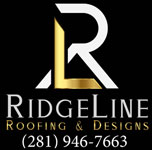 Average Review Rating
Average Rating: 5
Total Reviews: 10
List Of Reviews
By:
Lisa Williams
on
RidgeLine Roofing & Designs
The Codys are total professionals. Highly recommend!!
By:
Amanda Jones
on
RidgeLine Roofing & Designs
They were very open & honest when it came to our roofing project. Couldn't be happier with the service provided! They are the real deal.
By:
Matthew Luczak
on
RidgeLine Roofing & Designs
Can't say enough good things about the "Cody's"! Great young men who work hard and care for their customers is the best way to some up Ridgeline Roofing and Designs! Anyone looking for the right help look no further!
By:
Thomas Saunders
on
RidgeLine Roofing & Designs
The Cody's are true professionals in everything they do. Top quality work utilizing the industries best products. Communication and customer service is superb! It is always a pleasure working with these guys.
By:
Jason Herrman
on
RidgeLine Roofing & Designs
Cody & Cody went above and beyond my expectations. Both of them where the last ones on the job each day ensuring that things were handled and cleaned up. They walked everything to ensure it was 100% before walking it with me. They were easy to deal with and extremely knowledgeable. The job was completed in the timelime they stated. I would recommend them to everyone who is looking for quality work for a competitive price. These two guys are local to our area, went to TISD and for me that means they are invested in our community. Hands down best in the business.
By:
Bryan Phillips
on
RidgeLine Roofing & Designs
We could not be happier with our new roof! The whole process was seamless. They always made themselves available to answer any of our questions and were very professional. The crew was on time and was very thorough when it came to protecting all of our outdoor landscaping and furniture prior to starting the process. They also did an excellent job cleaning up after they were done! We couldn't even tell that they had been there. The Cody's remained on site and went above and beyond to make sure that everything flowed smoothly. The customer service was wonderful and very much appreciated! I would highly recommend RidgeLine Roofing and Designs to anyone. Thank you for such a great experience! We love our new roof!!!!
By:
Brendan Conner
on
RidgeLine Roofing & Designs
Cody C and Cody M. I call them the Cody's at Ridgeline are two very professional individuals. They truly care about your home instead of some roofing contractors that are just looking for their next paycheck. They are both very informative and did an excellent job. Highly Recommend!
By:
J Perez
on
RidgeLine Roofing & Designs
The Codys always go above and beyond to answer any questions you may have. They respectful, professional, and on time. Highly recommend!
By:
Jayla Villareal
on
RidgeLine Roofing & Designs
My roof looks amazing and better than ever, these guy really do know what they are doing. for anybody looking for either a roof repair these are the people to call.
By:
Nick
on
RidgeLine Roofing & Designs
Great attitude and very professional. Care about their customers. Plus the finished job is as promised. Very impressed!